Just another day in paradise…
We had a dusting of snow last night and it's a gorgeous Myoko morning and a spectacular sunrise, after this snow report i'm strapping my boots on and getting out there!
24 Hour Snow Fall:  5 cm
Current Snow Depth at Base: Approximately 1.7m
Current Snow Conditions: Soft groomers
temperature: -0.5° at 8am
Current Weather: Sunny with some clouds
Current Visibility: clear, some low cloud at the top of the mountain which should burn off pretty soon.
Not a bad way to start the day, looking out to Madarou ski resort across the valley.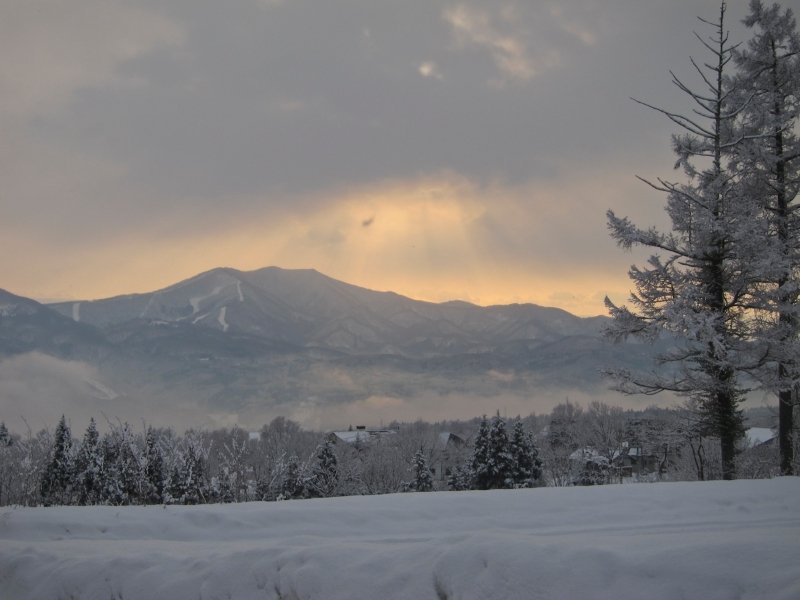 Local hero Tousei out sporting his new Skis and Burton one piece that santa got him for Christmas 🙂