Myoko Kogen Snow Report 11th January 2014
Sun, great snow and a long weekend
Myoko Kogen Snow Report
Yesterday was all time. Reports from Akakura was waist to chest deep while on skis or board and arm pit deep if you had to hike out 🙂 The sun was shining this morning but some fog has come over the mountain now and there is light snow falling.
It really did snow hard 2 nights ago. And Kirby standing in 4 hours of snow 🙂
The snow was so light and dry it would balance on anything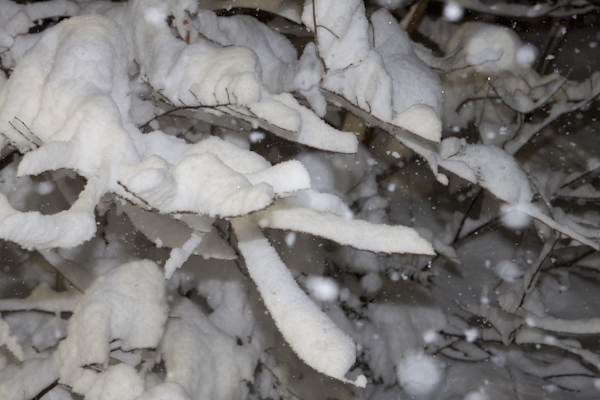 Keep an eye out for a video edit later today
The weather forecast shows more snow on and off for the next few days. Nice cold temps will make for amazing dry snow.
Don't forget to book your Myoko accommodation soon (if you haven't already). Hotels are filling up!
Current conditions in Myoko now
24 Hr Snow Fall: 10 cm
Current Snow Depth at Base: Around 2.35m base – varying across the resorts
Current Snow Conditions: Stashes of powder everywhere.
Current temperature: -4° at 8:30am
Current Weather: Sun through high thin clouds, snow flakes falling occasionally.
Current Visibility: Excellent
Don't forget! Got a great Myoko ski video that you'd like to share? Or would you like to show yourself off at The Daily Flake to the world by presenting a guest Myoko snow report? Upload your best efforts and then contact us with the details!
Myoko Kogen Snow Report 11th January 2014:  Sun, great snow and a long weekend