The storm has broken and the sun is shining
After a massive dump the sun is now out, the birds are singing and i'm sure somewhere there is an insane woman in a field dancing and singing about it.
24 Hr Snow Fall: Approximately 20cm (overnight)
Current Snow Depth at Base:  over 3m (seriously who is counting after 3?)
Current Snow Conditions:  soft groomers with powder in the trees
temperature: -4° at 8am
Current Weather: sunshine
Current Visibility: clear all the way to the top
Hannah yesterday smashing out the powder on Akakura Kanko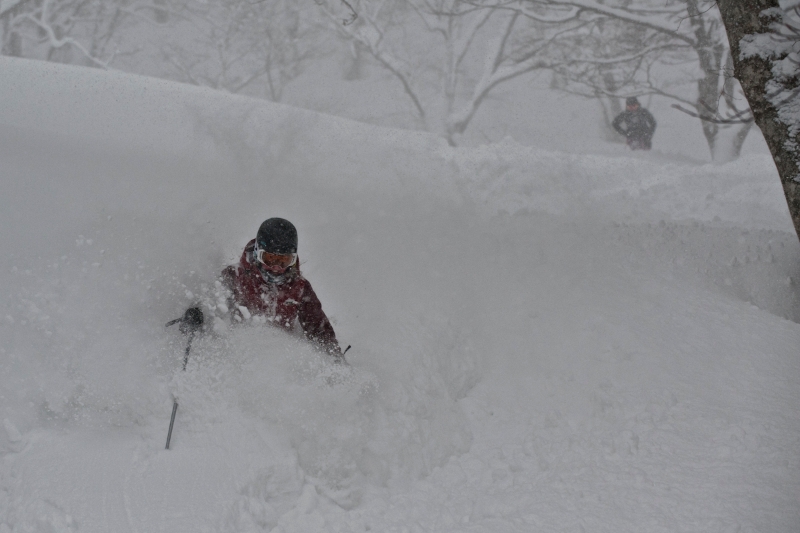 Rara doing the same, yeah girls!