Myoko Kogen Snow Report 17th January 2014
Surprise, more snow :).
Myoko Kogen Snow Report
Very cold start today with about 15cm overnight. The snow is light, dry and has that amazing fluffy feeling. Within the last minute (8:50am) it has really turned it on and is falling at about 10cm an hour.
This is the view down by the station this morning (thanks to the Myoko tourist board)
Current conditions in Myoko now
24 Hr Snow Fall: 15cm
Current Snow Depth at Base: Around 2.5m base at Akakan and less at others
Current Snow Conditions: 10-15cm of fresh on top of great groomers.
Current temperature: -6° at 9:00am
Current Weather: Overcast and snowing, slight northerly wind so rug up guys, its cold out there
Current Visibility: Slightly reduced but still great for skiing.
Upcoming Myoko events:
The Dontoyaki Fire Festival in Suginosawa Village (Suginohara) is on the Saturday starting between 6-7pm. For more details see here and for a map see here. There is no public transport unfortunately.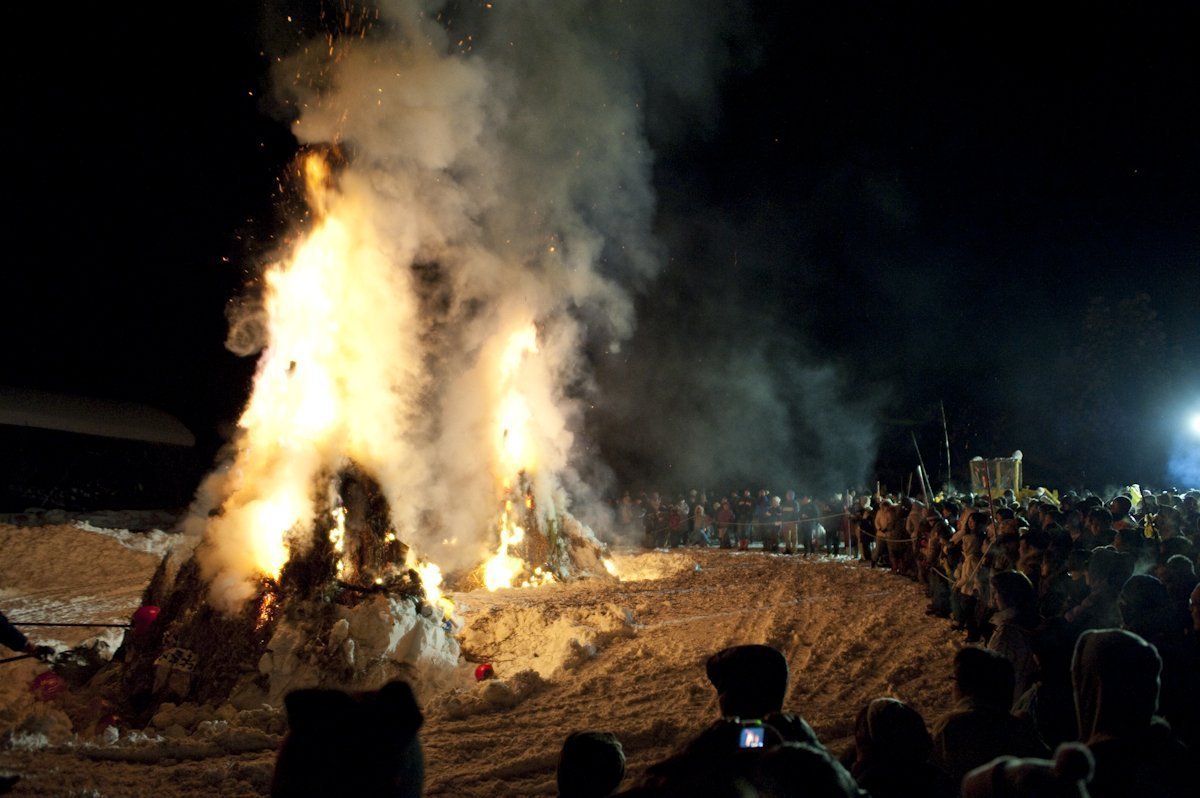 At 10am next Monday in the Saijo area there will be the first 'exposing' of the chilies used for kanzuri spice. This happens around a dozen times between the middle of January and end of March. There will be sweet sake and rice cakes available.
Here is a great Tokyo video which we think you will enjoy.
Don't forget! Got a great Myoko ski video that you'd like to share? Or would you like to show yourself off at The Daily Flake to the world by presenting a guest Myoko snow report? Upload your best efforts and then contact us with the details! Note: We are not a fan of 5 minutes of polecam face shots. Sorry, we prefer something a little more creative.
Don't forget to book your Myoko accommodation soon (if you haven't already). Hotels are filling up!
Myoko Kogen Snow Report 17th January 2014