Myoko Kogen Snow Report 18th February 2014: And it's still coming down
The snow storm is still hanging around and not easing off just yet.
More snow overnight and continuing this morning so the conditions are awesome!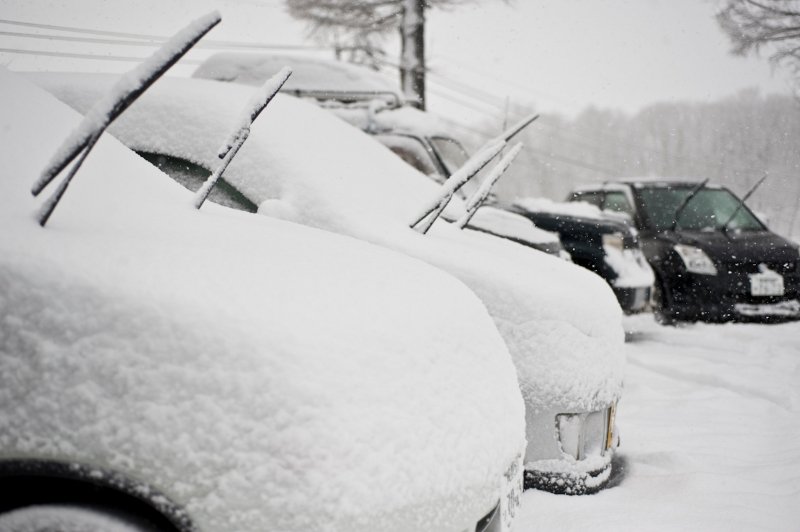 There is still a big wind chill factor so remember to layer up and cover your face with a balaclava.
Keep an eye on the sides of the runs and just in the trees for powder stashes where the wind has blown some of the snow.

Local Myoko boy Shimizu Reruhi wins team bronze on the jumping hill. His grandfather lives around the corner and was celebrating hard! A big omedeto Shimizu-san!
Book your best Myoko accommodation deals now!
Current snow and weather conditions in Myoko now
24 Hr Snow Fall: 30cm
Current Snow Depth at Base: 
Current Snow Conditions: Packed powder on piste, powder in the trees.
Current temperature at base: -9° at 8:30am
Current Weather: Snowing moderate
Current Visibility: Reduced but acceptable considering the awesome snow
Madarao Kogen Snow Report 18 February 2014
Current temperature is -7 ° c in Madarao Kogen. Since last night there's been further snowfall of 20 cm of fresh powder. It's like a powder festival every day here and looking like continuing up to this weekend (at least). Plenty of light powder and wind blown in the trees.
Here's some boys out on a kicker yesterday in Myoko
Don't forget! Got a great Myoko ski video that you'd like to share? Or would you like to show yourself off at The Daily Flake to the world by presenting a guest Myoko snow report? Upload your best efforts and then contact us with the details! Note: We are not a fan of 5 minutes of polecam face shots. Sorry, we prefer something a little more creative.
The Daily Myoko Kogen Snow Report is proudly presented by Myoko Snowsports and The Daily Flake
Myoko Kogen Snow Report 18th February 2014: And it's still coming down