Myoko Kogen Snow Report 22nd January 2014
Bucketing down all day
Myoko Kogen Snow Report
It's been snowing pretty much since last night without much let up. I've already had to go down this morning and clear 20cm from around the Heart of Japan office. There's probably another 10-15cm since then. There's plenty of fresh to be plundered today and up on the mountain it's very foggy with limited visibility.
Unfortunately there has been reports of a few injuries across the region, fortunately not too serious, but mostly to do with people connecting with trees! Because the cover is not quite as good as normal there can be some hazards to watch out for. Be careful out there people. FYI the local Kenritsu Myoko Byoin (hospital) is only small and doctors for particular injuries may not be available at all times. Also very little English is spoken. Hospital location is here.
Don't forget to book your Myoko accommodation soon (if you haven't already). Hotels are filling up!
Hiking the Shinetsu Trail yesterday.
Current snow and weather conditions in Myoko now
24 Hr Snow Fall: 25cm
Current Snow Depth at Base: Around 2.7m base at Akakan and less at others
Current Snow Conditions: Nice soft topping on top of piste, plenty of soft stuff on the sides
Current temperature: 3° at 10:30am
Current Weather: Fog and cloudy
Current Visibility: Quite thick fog and low light, take care out there.
Over in Madarao Kogen they had 10cm overnight and conditions are looking good!
Don't forget to visit Shibata restaurant in Akakura and get a free plate of edamame when you visit.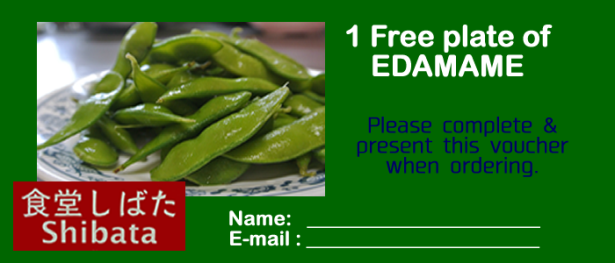 Important update:
The shuttle bus from Akakura to Arai Road station has been cancelled for this season. It may begin operations again next season. Thanks for your patronage.
Upcoming events:
This Saturday 25th and Sunday 26th there will be a national ice carving competition at Matsumoto Castle. There will be food stalls, entertainment and a giant ice slide. Matsumoto is about 2 hours by public transport from Myoko.
Don't forget! Got a great Myoko ski video that you'd like to share? Or would you like to show yourself off at The Daily Flake to the world by presenting a guest Myoko snow report? Upload your best efforts and then contact us with the details! Note: We are not a fan of 5 minutes of polecam face shots. Sorry, we prefer something a little more creative.
Myoko Kogen Snow Report 22nd January 2014