Santa brought us an early Christmas present, a LOT of powder!!
Update: it's snowing super hard right now, this vid was shot in 15 minutes, eep!!
24 Hour Snow Fall: approx 50 cm and snowing over 3cm an hour.
Current Snow Depth at Base: Approximately 1m
Current Snow Conditions: Powder
temperature: -4.5° at 8am
Current Weather: Snowing heavily
Current Visibility: average
Two of the Myoko Snowsports babes stoked on the snow! Marjon and Miho getting the kids area set up ready for the day.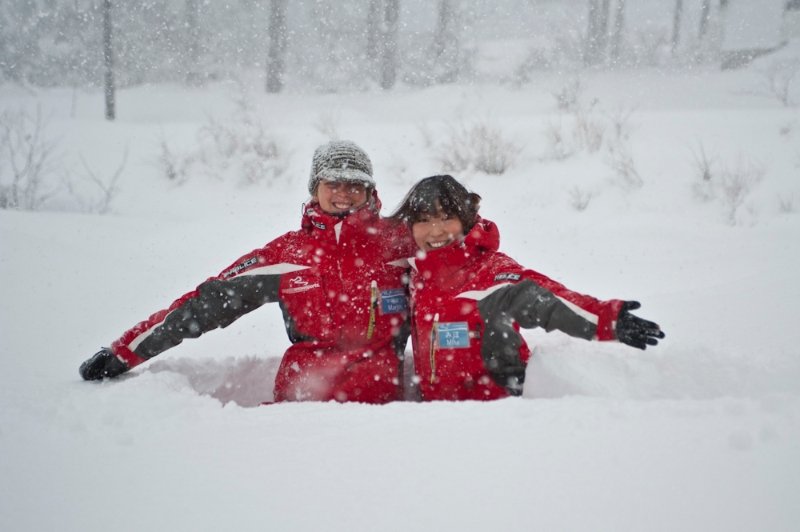 The following is a short summary of the week we just had, as a note, the footage shot under the lift was at the madarou resort in a designated area where you are allowed to ride under lifts, most resorts do not allow you to ride under lifts, please respect this rule.

Opening week of the season! from Matt Hull on Vimeo.