Myoko Kogen Snow Report 24th February 2014: Glorious Sun
 Myoko Kogen Snow Report
The sun is back out and shinning making it a great day for a board or a ski with no wind and perfect snow.
We had a very light snow dusting last night giving the runs a nice soft surface.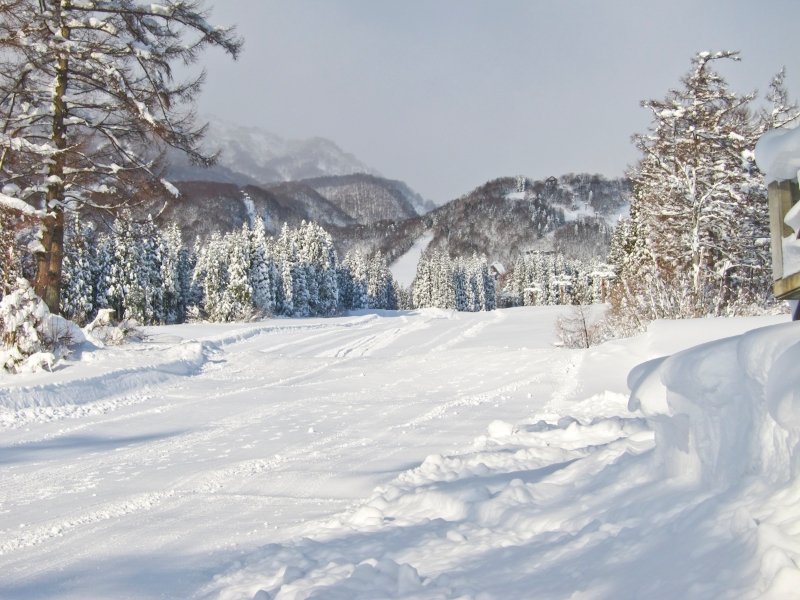 Book your best Myoko accommodation deals now!
Current snow and weather conditions in Myoko now
24 Hr Snow Fall: 1cm
Current Snow Depth at Base: 
Current Snow Conditions: Firm groomers
Current temperature at base: 0° at 10:00am
Current Weather: Sunny and minimal wind
Current Visibility: Perfect
Don't forget! Got a great Myoko ski video that you'd like to share? Or would you like to show yourself off at The Daily Flake to the world by presenting a guest Myoko snow report? Upload your best efforts and then contact us with the details! Note: We are not a fan of 5 minutes of polecam face shots. Sorry, we prefer something a little more creative.
The Daily Myoko Kogen Snow Report is proudly presented by Myoko Snowsports and The Daily Flake
Myoko Kogen Snow Report 24th February 2014: Glorious Sun