Myoko Kogen Snow Report 27th January 2014
Bluebird perfection in Myoko
Myoko Kogen Snow Report
Who went to karaoke last night?? I did…. but we shouldn't let a little thing like a hangover ruin today because it is perfect out there! A heap of fresh snow and it's glorious bluebird sunshine 🙂
For those checking the report early today Suginohara is reporting some problem with the gondola which will delay the opening slightly.
This morning at Madarao Kogen. Does it get any better than this?
A quick snap of Myoko Snowsports instructor and all round nice guy Mark Bremner showing us how it's done in the Seki powder this morning 🙂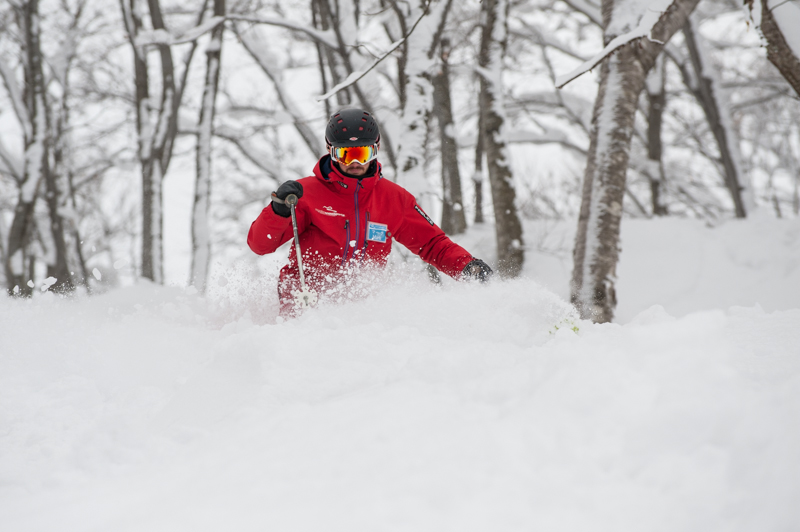 Current snow and weather conditions in Myoko now
24 Hr Snow Fall: 30cm
Current Snow Depth at Base: Around 2.7m base at Akakan and less at others
Current Snow Conditions: Soft groomers with powder everywhere else
Current temperature: -2° at 8:30am
Current Weather: Sunny
Current Visibility: Clear all the way to the top
All praise to our hardy Myoko snow plough drivers clearing early for us and the newspaper delivery man!
Don't forget! Got a great Myoko ski video that you'd like to share? Or would you like to show yourself off at The Daily Flake to the world by presenting a guest Myoko snow report? Upload your best efforts and then contact us with the details! Note: We are not a fan of 5 minutes of polecam face shots. Sorry, we prefer something a little more creative.
The Daily Myoko Kogen Snow Report is proudly presented by Myoko Snowsports and The Daily Flake
Myoko Kogen Snow Report 27th January 2014