Myoko Snow Report: 30th November 2014
Myoko Snow Report 30 November + Myoko events calendar 2014/15
We've had some mild sort of weather since the last report but it seems things will get serious from this Tuesday with snow forecast for Myoko and Madarao. Check our Myoko weather page for more info.
Book your best Myoko accommodation deals now!
We still have a substantial mantle of snow hanging around on the tops of Mount Myoko and Mount Hiuchi. The opening dates for Myoko resorts are mostly around 19/20 December.
Lots of events happening over the next couple of months. The ski season opening festival will take place at the Myoko ski shrine on Monday December 15th from 9.30am. Here is a picture from last season.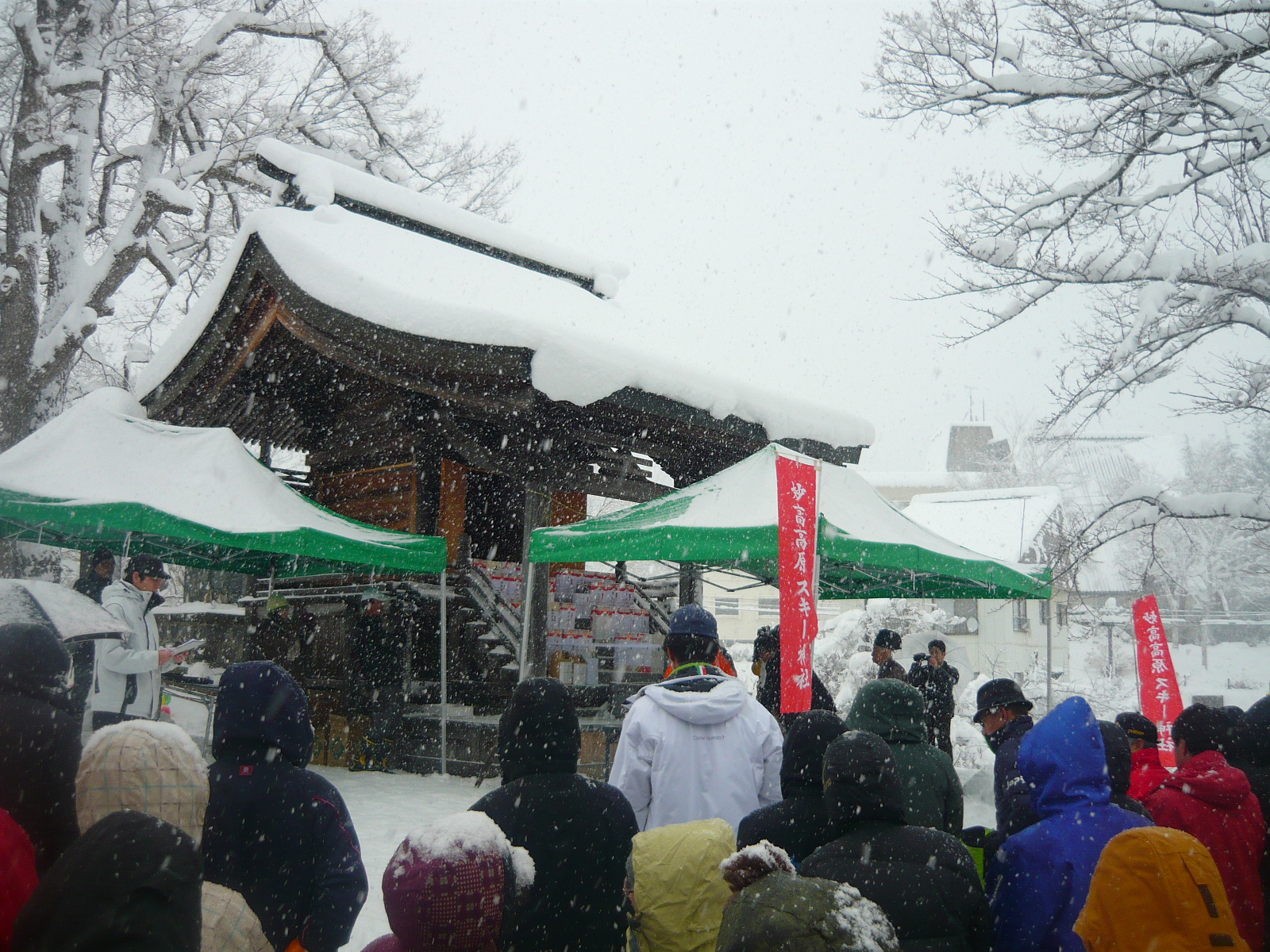 Other events happening include the following:
Akakura Onsen: Bingo tournament, 20 December. Akakura Dondo yaki, January 15.
Akakan: New Year's Day sunrise ski and welcome, 1 January. Kamakura festival 10-18 January with special tastings of Myoko sake.
Ikenotaira Onsen: Early night snowshoe tours, from early January to April.
Myoko Suginohara: Opening Festival, 20 December. New Year's Day sunrise Fast Track, 1 January. Dontoyaki Festival, 17 January (see pic below).
Seki Onsen: New Year's Eve night games, 31 December.
Madarao Kogen: New Year's Eve late night skiing, countdown and fireworks, 31 December. Dondo yaki fire festival & fireworks, 10 January.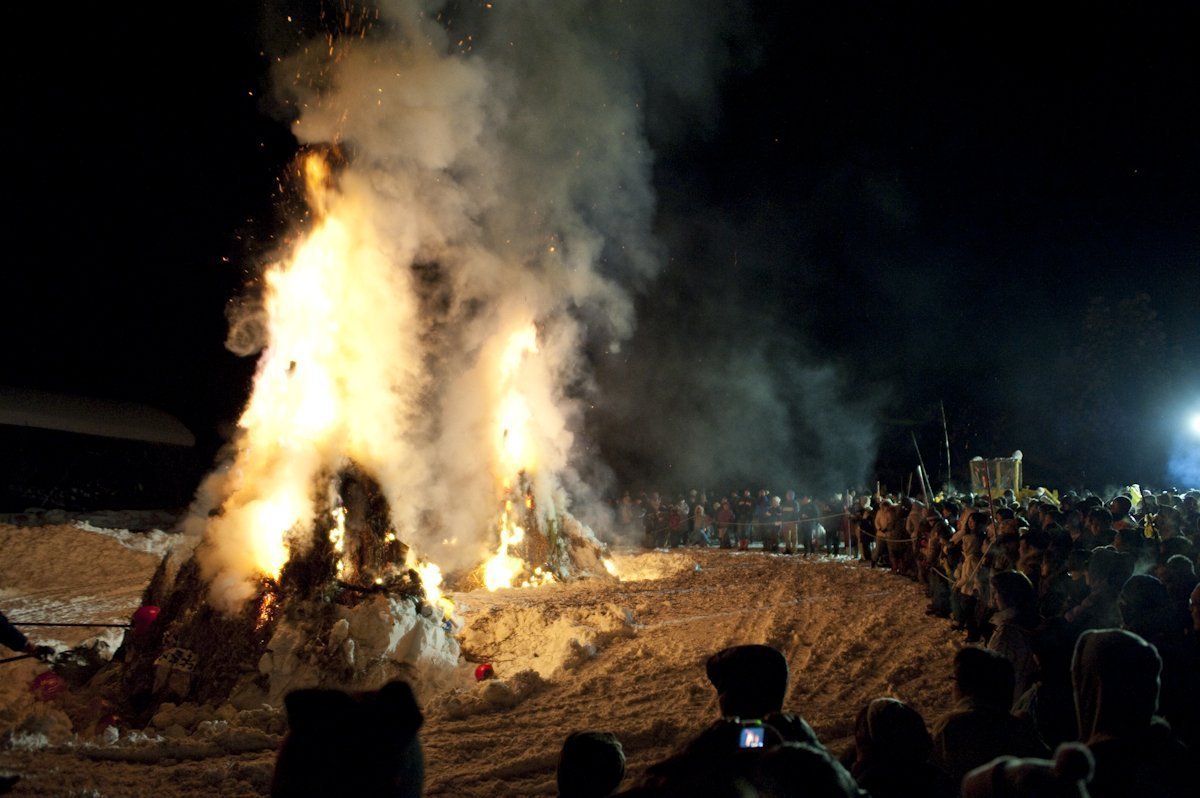 © Photo thanks to Matt Hull Photography
Don't forget to keep up with the snow progress via our Myoko webcams
Current snow and weather conditions in Myoko now
24 Hr Snow Fall: 0cm
Current Snow Depth at Base: Official
Current Snow Conditions: N/A
Current temperature at base: 11° at 5:00am
Current Weather: Cloudy
Current Visibility: Cloudy up top
Don't forget! Got a great Myoko ski video from this season that you'd like to share? Or would you like to show yourself off at The Daily Flake to the world by presenting a guest Myoko snow report? Upload your best efforts and then contact us with the details! Note: We are not a fan of 5 minutes of polecam face shots. Sorry, we prefer something a little more creative.
The Daily Myoko Kogen Snow Report is proudly presented by Myoko Snowsports and The Daily Flake