"This resort just blew us away. Without a doubt, Akakura Onsen became the whole teams most favourite resort in Japan."
World Snowboard Guide
Akakura Onsen Ski Resort provides a variety of runs for all levels of skiers, from beginners up to intermediate-experts. It is a huge resort with many lifts and runs so that it never seemed that crowded, even on a weekend, and lines are usually short or even non-existent. With more than 13 metres of snow annually, you're guaranteed great skiing at this diverse ski area. There are lots of great accommodation choices right at the base of the slopes in the Akakura Ski Village.
Akakura Onsen Ski Resort, Myoko Kogen
Following mergers over the years Myoko Akakura Onsen Ski Resort now covers a number of formerly independent resort areas, the best known being Akakura Onsen, Kumado, and Akakura Chuo as well as a couple of other small areas such as Yodel. These should not be confused with the neighbouring Akakan /Akakura Kanko resort area. Watch for the signs that clearly delineate the two areas.
Akakura Onsen Ski Resort: Overview
At Akakura Onsen Ski Resort skiers can enjoy a 4 kilometre run from the top of the hill starting at 1,500 metres+. Or you can do whatever else fits your skills and interests: powder skiing, moguls, terrain parks, hit the trees or just fun family cruising. Slalom races are held in February and March, with entry available to anyone.
There is a nice selection of restaurants scattered over the mountain and in the village. At the foot of the mountain is an onsen spa town where steam and the scent of hot springs fill the air – the perfect place to enjoy a traditional Japan apres experience. Below the resort a grand panorama spreads out, offering beautiful views of Lake Nojiri and, in the distance, the Sea of Japan.
Akakura Onsen Ski Resort: Stats
Longest Run: 4,500 metres
Half Pipes: No
Terrain Parks: Yes – Two (as follows)
Kumado Panorama Course: kicker, table top, rail box, straight rail
Maeyama 4 Course: Freeride park – SBX course, kicker, table top, rail box, straight rail
Cross-country available: Unknown
Child Care / Ski School: Yes
Elevation: 1,500 metres
Vertical Drop: 760 metres
Akakura Onsen Ski Resort: Ski Runs
Lifts: 14
Trails: 36 (Beg:48% Int:37% Adv:15%)
Average Akakura Onsen Snow Depth

December
40 cm
January
180 cm
February
250 cm
March
200 cm
April
150 cm
Akakura Onsen lift tickets 2016/17:*
Ticket Type
Adult
Child (6-12)
Senior (60+)
Notes
One Day
4,300yen
3000yen
3000yen
8:30 – 16:30
5 hour ticket
3,300yen
2,400yen
2,300yen
 

5

hours

from

purchase.

Sunset ticket
3,500en
2,500yen
2,500yen
15:00 – 22:00
Night Ski A
2,500yen
1,500
1,500
17:00 – 22:00
Night Ski B
2,000yen
1,500
1,500
19:00 – 22:00
Single use
450yen
350yen
350yen
8:30 – 17:00
Joint Akakura Snow Area Pass – 1Day
5,000yen (Child/Senior 3,700yen)
Joint Akakura Snow Area Pass – 2Day
9,400yen (Child/Senior 6,700yen)
Akakura ski lift discount coupons here
*Further senior, family, child and/or early/late season discounts may also be available
Akakura Onsen Ski Resort: Course Map
Resort Course Maps Here (English) (Japanese) (.pdf)
Akakura Onsen Ski Resort: Contact
Phone: 0255-87-2125 | Website (Japanese)
Akakura Onsen Ski Resort: Access and directions
Nearest station: Myoko Kogen
Myoko Kogen Station on the Kita-Shinano line is less than ten minutes by taxi to Akakura Ski Resort. Also, free shuttle buses run between Myoko Suginohara, Ikenotaira Onsen and Akakura Kanko ski resorts.
Airport shuttles to Akakura Onsen

Book airports to Akakura ski resort here
Book inter-resort shuttles to/from Akakura Ski Resort here
Book chartered bus services and shared taxis here.
English Ski Schools in Akakura Onsen, Myoko Kogen
English speaking ski school and rentals are available at Myoko Snowsports in the Akakura Champion area. Ski lessons (in English) and ski rentals are also available from the Yodel Snow School in Akakura, Myoko Kogen. They also offer snow shoe, junior race training and kids programs. Bookings can be made online. See here more more details.
Snowboard and ski rental/purchase in Akakura Onsen
There are numerous ski rentals shops such as Myoko Snowsports in Akakura Champion, Spicy Rentals & Aoyama Sports in Akakura (online reservations available) or Yodel Ski School, also in Akakura Onsen. Many of the hotels, such as Guest House Bunk, also have ski rentals on-site. See here more more details.
Akakura Onsen: Access Guide
Check our extensive Akakura Onsen Google map for greater detail
Akakura Onsen: Weather Forecast
Akakura Onsen Webcam
Akakura Onsen webcam thanks to Akakan Ski Area
Click here for more Myoko Web cams
Akaura Onsen ski video
Akakura Onsen Accommodation:
Need a place to stay? Check out these recommended Akakura Onsen hotels below plus many more at our Akakura Onsen accommodation guide and hotel map
Get the best Akakura Onsen ski accommodation deals instantly via the secure Myoko booking engine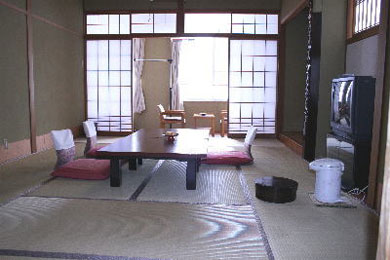 The Akakura Wakui Hotel offers a choice of western or Japanese-style rooms to suit all types of groups. The hotel is operated by a well-known local family and features a plethora of local history and artworks to enjoy.
It is centrally located just a very short walk from the lifts at Akakura Onsen Ski Resort. The hotel has onsen/hot springs onsite for a relaxing post-ski experience. An excellent choice of Akakura accommodation with English speaking host. Get a quote or check Akakura Wakui Hotel ratings
Hotel Mumon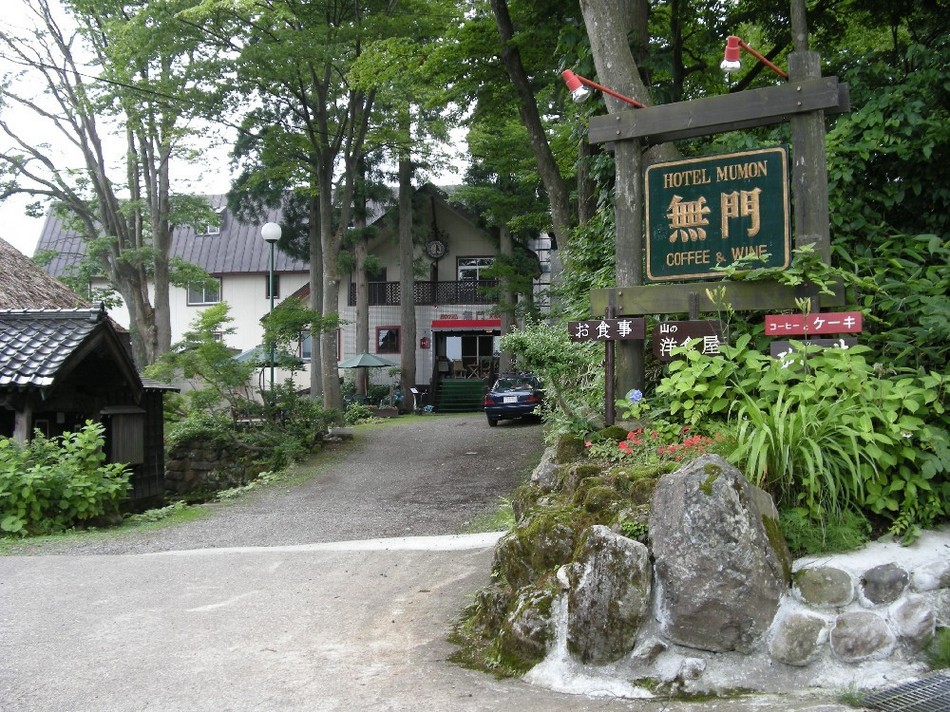 is funky retro hotel with lovely hosts and onsite restaurant. Facilities available include onsite bar, fireplace, onsen, ski and drying rooms and internet access. English speaking staff are on hand to assist foreign guests as well as organise ski tours and cultural activities. Weekday rates start from ¥7,000 per person, per night including breakfast.
The hotel is very close to Akakura Ski Area  and a short walk to the main street and restaurants. A free pick-up service is available to and from the hotel. Get a quote or read reviews for Hotel Mumon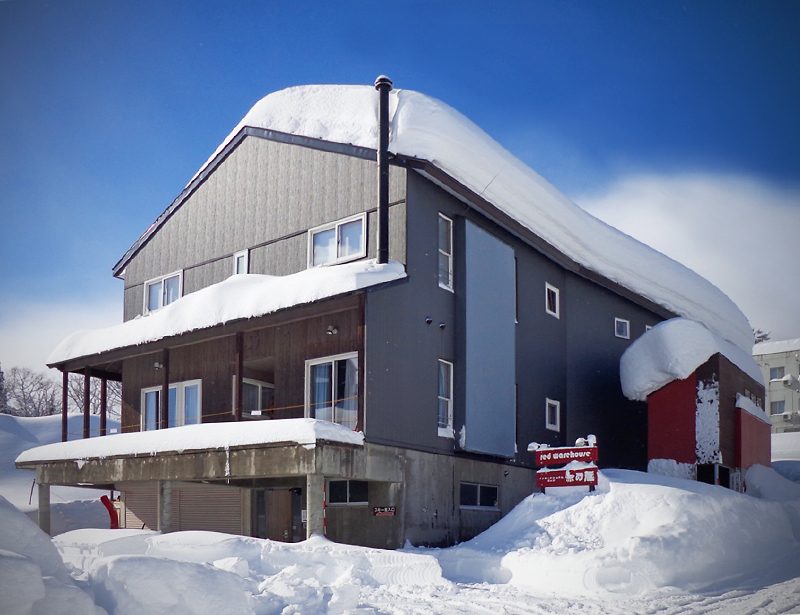 Red Warehouse in Akakura Onsen, Myoko is a family ski lodge with communal self contained facilities right in the heart of the ski village. The lodge is friendly Australian ski club style but with a Japanese twist. Red Warehouse family ski lodge enjoys a suberb, almost ski in, location in Akakura Onsen, Myoko Kogen, just off the main street. It's a very short walk to restaurants, shuttle buses and ski schools/rentals yet only less than 3 minutes walk/ski to the ski lifts. There is a large communal living area with a pot belly stove fire and communal kitchen. A kids play area and games room/mini-theatre is available in the basement. Free wifi throughout.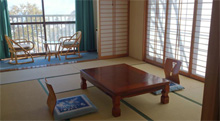 Akakura Sun Hotel is a ski in hotel based at the foot of Akakura Ski Resort. The Akakura Sun Hotel offers a hot spring bath and bright Japanese-style rooms with a private bathroom. Wi-Fi is available at the lobby. Sun Hotel in Akakura is only a two minute walk from the main street and restaurants of Akakura village. Get a quote or see reviews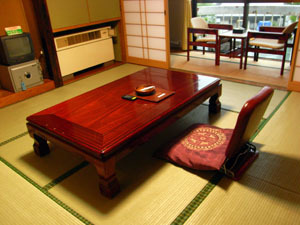 Takeda Hotel Myoko Akakura is right near the base of Akakura Ski Resort.
The Hotel Takeda Myoko offers budget single and twin Japanese-style rooms with shared bathroom/onsen. Wi-Fi is available and the property has a drying room, launderette and drinks vending machines. The owner is a sake expert who is happy to share his knowledge with you and sample tastings. Get a quote or read reviews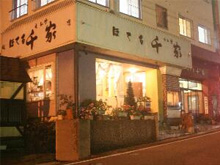 Hotel Senke is located along the main street of the Akakura hot-spring district and is less than a 5-minute walk from both the Akakura Ski Resort and Akakan Ski Resort. It features hot-spring baths, 3 restaurants and 18 Japanese-style rooms. Free Wi-Fi is available at the lobby. There are three popular restaurants in and next to the hotel.
Check our extensive Akakura Onsen accommodation guide and hotel map for more options.